Here we are, land of smiles 🙂
OUR COMPANY
OUR HISTORY
Since 2009, Team Media Lane work very hard to tailor every works with attention to details. We make sure creativity is not on the other side as well as the usability, quality assurance and effectiveness for every single projects.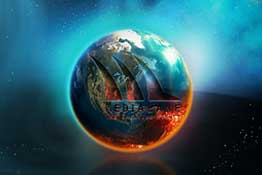 THE MISSION
AWESOMENESS
Universally Presentable.
And there are millions of reasons you will love us for your businesses.
Cheers,
Team Media Lane
Media Lane, The Creative Agency is directly managed by its founder, from the sands to those colourful paints. He is graduated in Australia and achieved Bachelor of Multimedia as well as Diplomas in Mass Communications, Design in Visual Communications and Fine Arts. In fact, he had years of experience in Web Architecture, Online Production, Visual Communications & Graphic Art with the international companies such as, IBM Australia, Palm Mobile Computing and the Australian Broadcasting Corporation (ABC). Therefore, we can promise you that Media Lane can craft the pieces professionally and deliver the masterpiece for your business in a truly unique way you will never experienced in Myanmar.